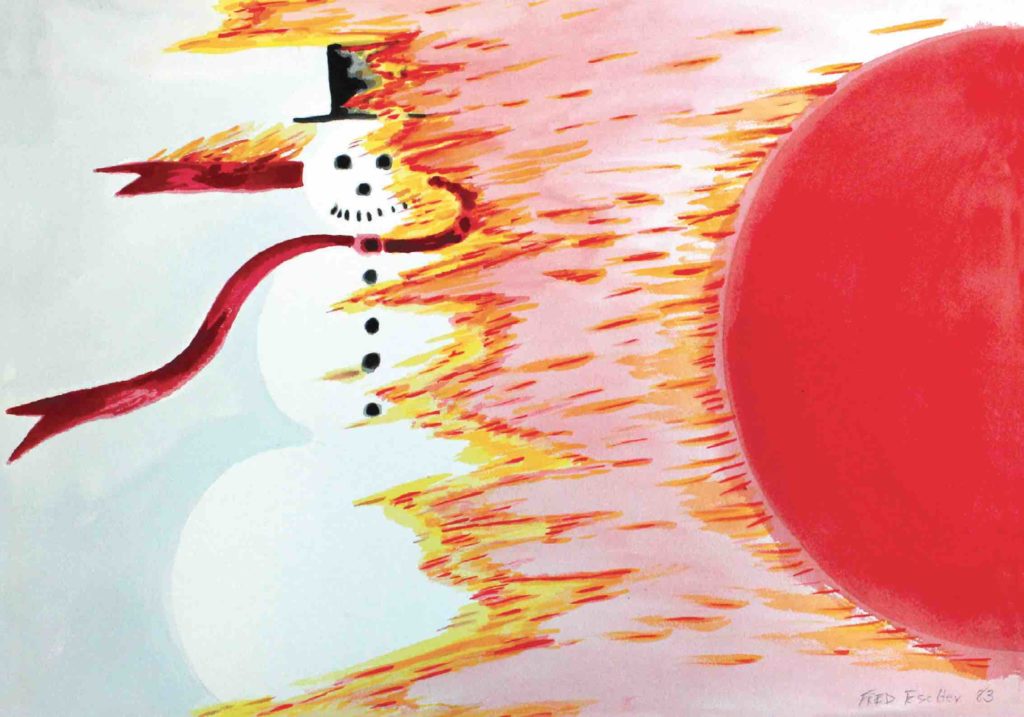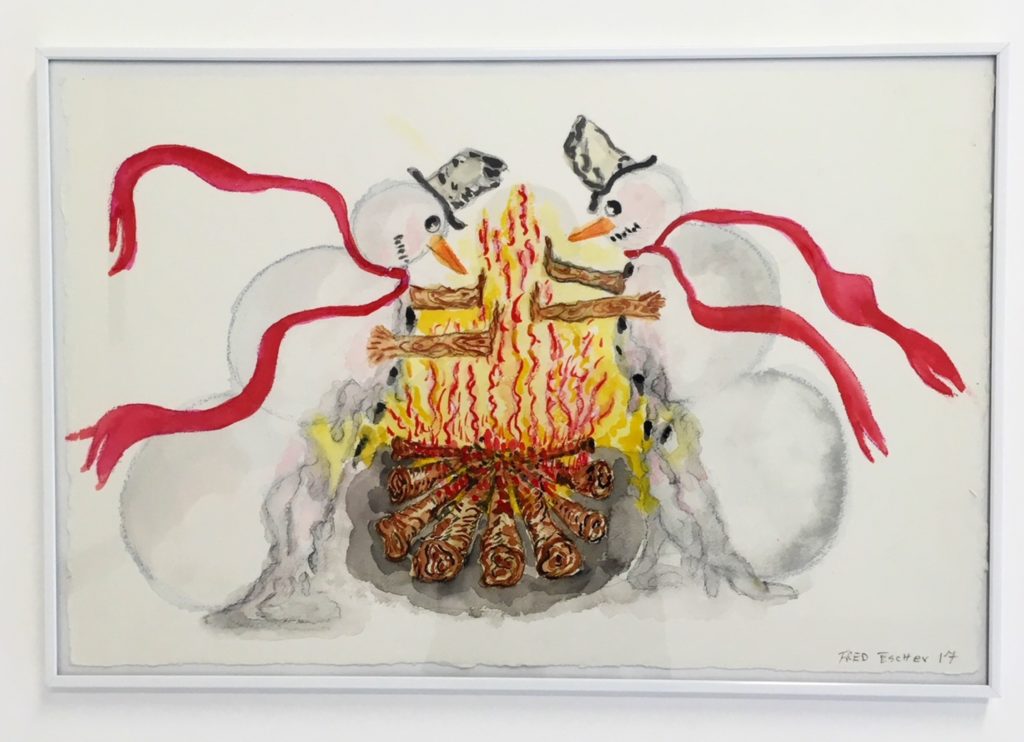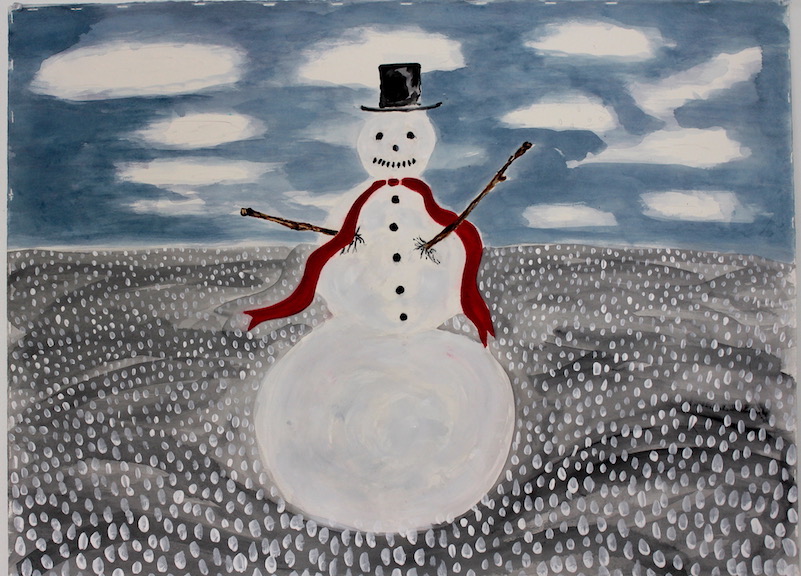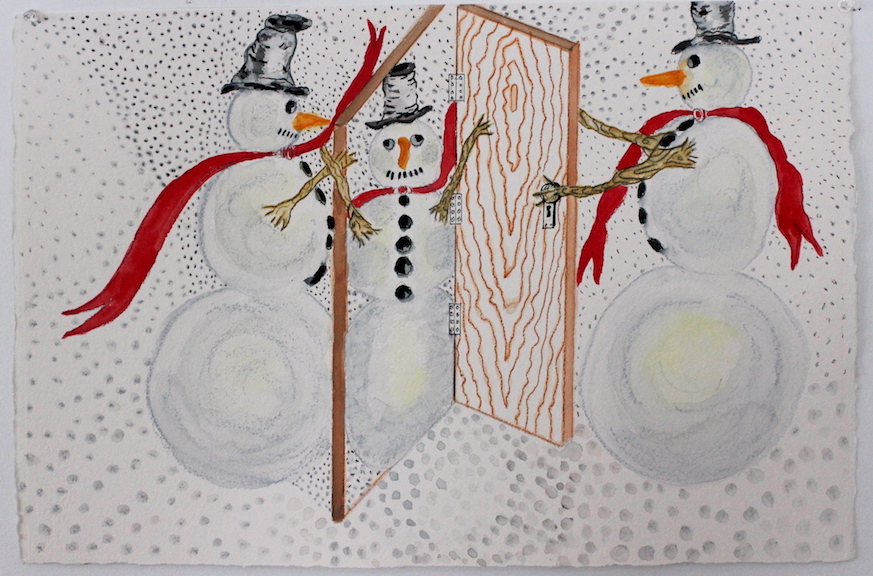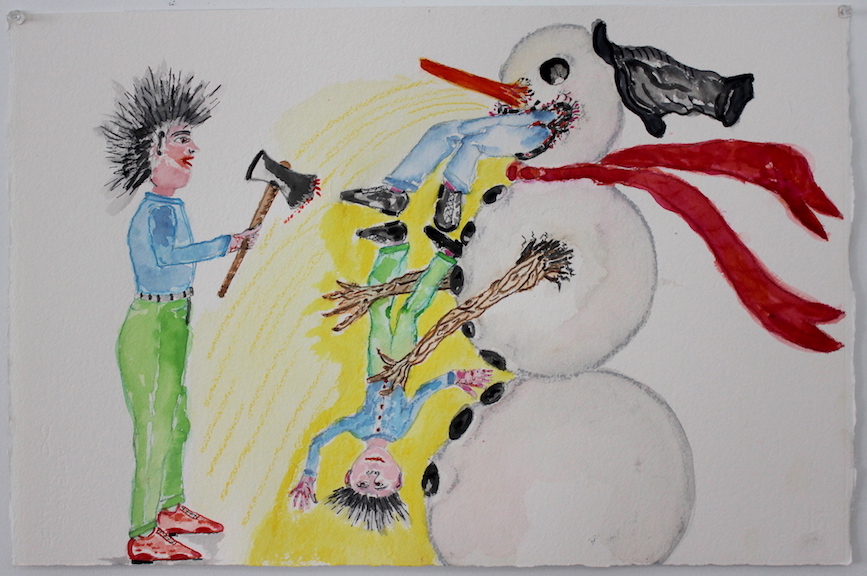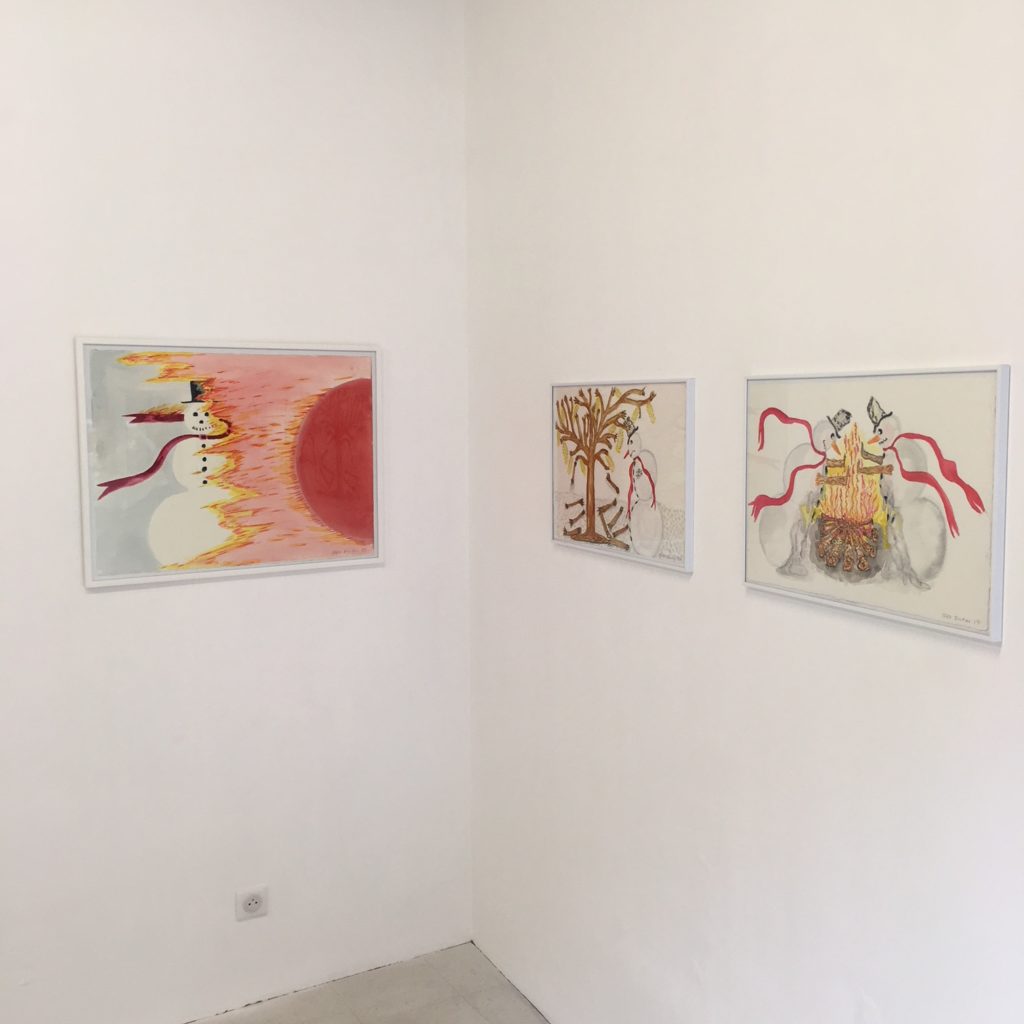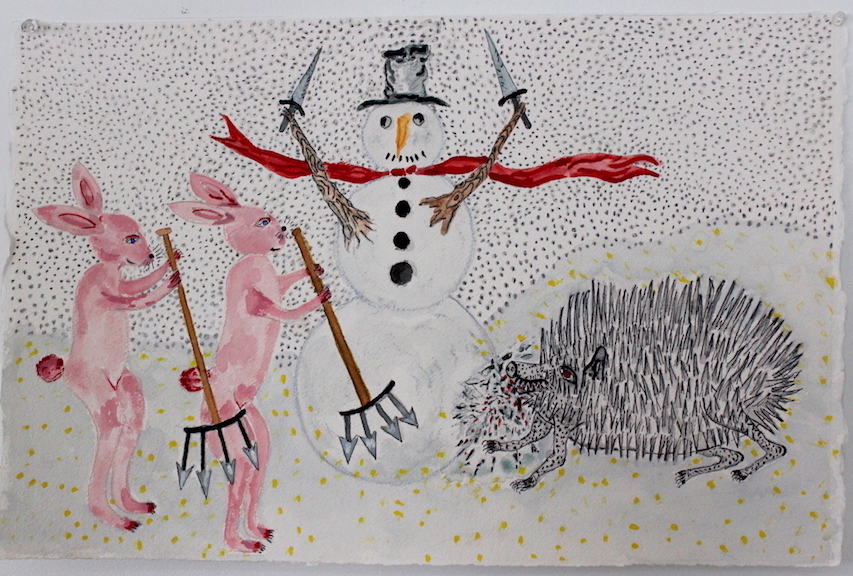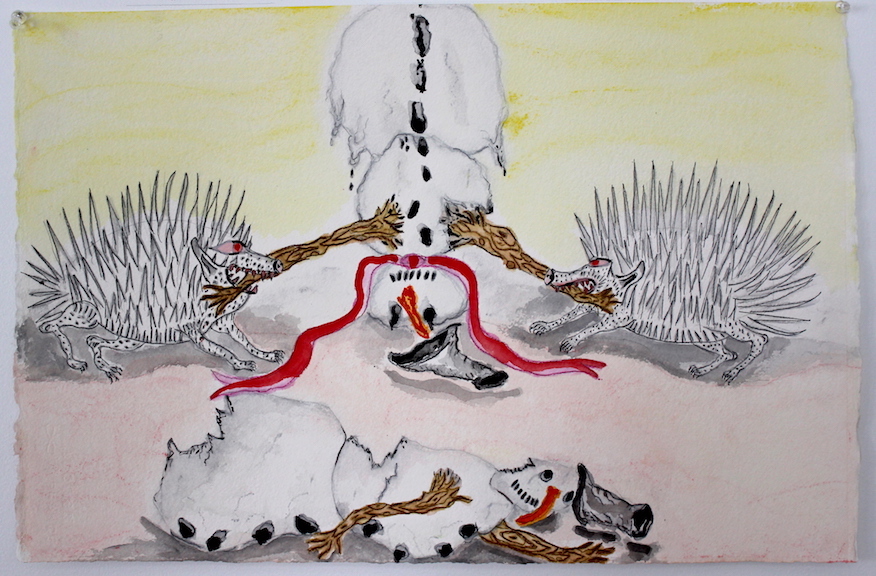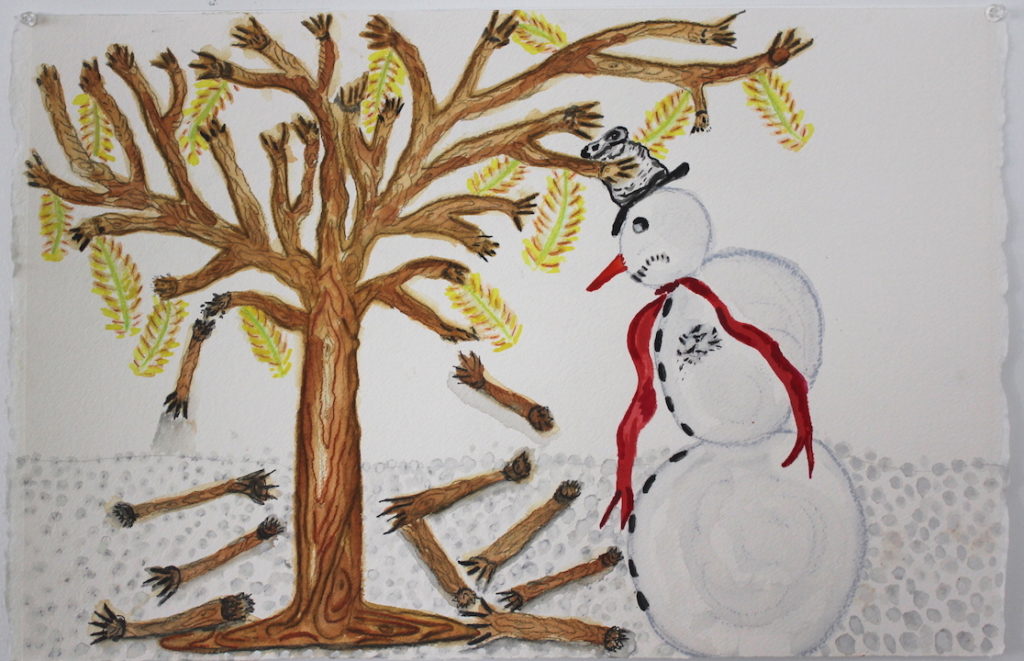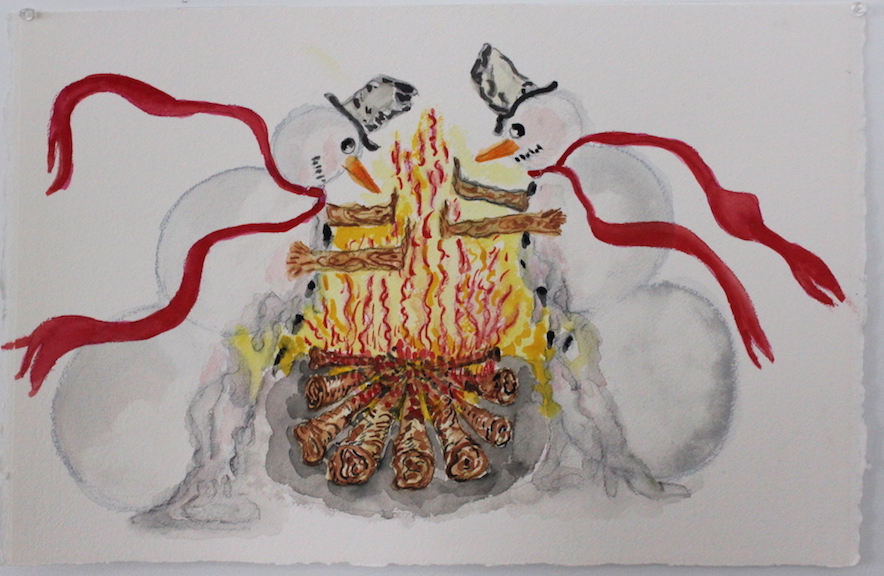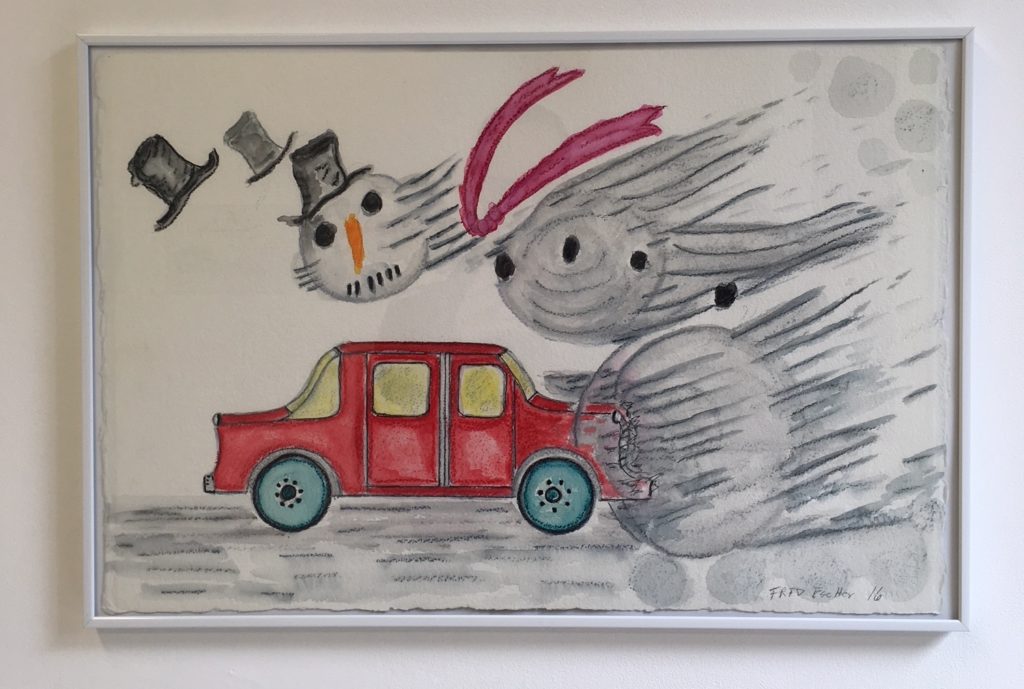 Fred Escher est né en 1940 aux Etats Unis d'Amérique ; il habite et travaille à New York et Oaxaca, au Mexique. Peintre, photographe et dessinateur, il a mené une carrière d'artiste dans les années 80 à New York avant de tout arrêté pour tout reprendre en 2012. Fred a récemment présenté les expositions personnelles suivantes : H-I-D-I-N-G (New York), The Third Act (New York). Il a montré son travail au Brooklyn Museum of Art (New York), The Santa Barbara Museum (Santa Barbara), MoMA PS1 (New York) .
*  *  *  *  *  *  *
Fred Escher was born in 1940 in USA ; he lives and works in New York and Oaxaca, au Mexique. Painter, photographer and drawer, he had an extensive artist career throughout the 80s in New York before stoping it all until 2012. Fred recently presented the following solo shows: H-I-D-I-N-G (New York), The Third Act (New York). He showed his work at The Brooklyn Museum of Art (New York), The Santa Barbara Museum (Santa Barbara), MoMA PS1 (New York) .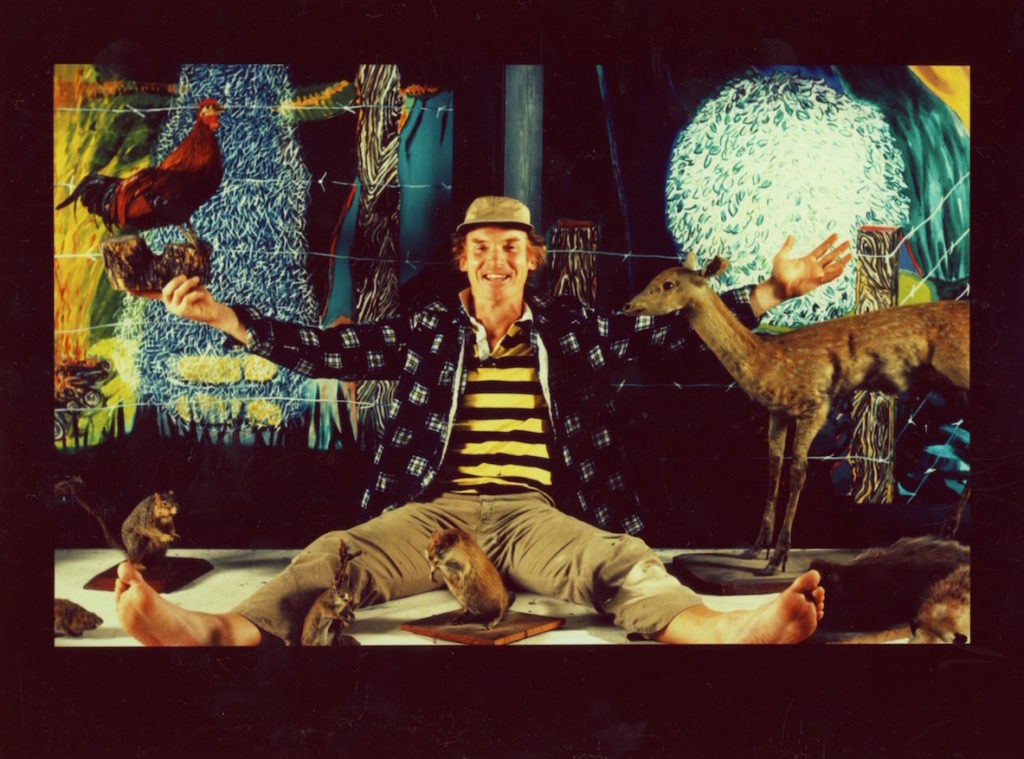 Ma vie
Je suis né en 1940 contre la volonté d'une mère que je ne connaissais pas à l'époque. J'ai été obligé d'aller à l'école à une époque où j'étais très crédule, facilement impressionable. J'étais incapable de lire et d'écrire quasiment toute mon enfance (dyslexie). Si j'avais pu choisir j'aurai fait un meilleur usage de mon temps. Je serai rester à la maison et aurai appris à lire ; tous les jours toute la journée. J'ai travaillé dans une usine de pompes en tant que soudeur et comme stock boy dans un supermarché A&P. Après avoir obtenu mon diplôme de l'université du Wisconsin, avec une maîtrise d'arts plastiques en poche en 1967, j'ai enseigné au Lycée Milton, Wisconsin pendant 8 ans. Je détestais enseigner, du coup j'ai quitté mon poste pour devenir un artiste à New York. J'ai montré mes images à des galleries ; habité dans un loft avec des copines et un frigo; montré mes oeuvres dans des expositions personnelles et collectives en galerie et dans des musées. La dernière exposition eut lieu chez Phyllis Kind gallery, à New York en 1985. L'art m'ennuyait et j'étais esclave de la pauvreté, du coup j'ai monté une entreprise offrant différents services relatifs à l'art et des châssis – Center Valley Inc. (CVI), en 1985. J'ai pris ma retraite de CVI en 2010.
Un jour, pendant l'été 2012, je marchais d'une maison à l'autre jusqu'à notre maison dans la partie nord de New York, quand j'ai été frappé à la tête par une météorite d'art venant d'un autre univers. Je me suis remis à la peinture à partir de ce jour-là. Il me fallait peindre et dessiner. Je ne pouvais plus respirer et alors que je peignais, des trucs commencèrent à sortir de ma tête et à se poser sur la toile. C'était comme si j'avais eu envie de pisser et que je me sois retenu pendant 25 ans, et sans prévenir, tout à commencer à sortir. Quelle étrange évènement pour un après-midi d'été.
Je peignais ce que j'étais et ce que je suis. J'ai toujours porté des pantalons kaki, des shorts boxer et des chaussures bateaux. J'avais les cheveux roux et des grands pieds et j'ai toujours souhaité avoir un ami qui me ressemble (pas un jumeau); un ami qui aurait une vie parallèle à la mienne. Comme un miroir et nos pas comme une ombre. Il serait très intelligent à l'école, épellerait tous les mots correctement et les éditions et les soustractions et parlerait latin. Ses parents seraient des scientifiques qui découvriraient comment les animaux parlent et comment ils peuvent lire dans les pensées des gens. Je ne peints pas des idées ou des rêves ou des visions. Je peint et dessine ce que mon ami parallèle me dit de représenter. il ne me parle pas, (Je ne suis pas fou), il vaporise des émotions dans mes yeux, et elles entrent dans mon corps. Chaque peinture est une giclée de joie qui mouille la toile. Cela sèche et beurre pour faire de la place pour une autre peinture. je m'y suis remis, et tant que mon ami parallèle est avec moi, et que l'on travaille ensemble, et, que l'on ne devient pas vieux.
Je vis à new York et à Oaxaca, au Mexique.
Fed Escher
*  *  *  *  *  *  *
My Life
I was born in 1940 against my will to a mother I did not know at the time. I was forced to go to school at a gullible time in my life, an impressionable time. I could not read or write for almost all of my childhood (dyslexia). If left to my own discretion I would have put my time to better use. I would have stayed home and learned to read; every day all day long.I worked in a pump factory,  as a welder, and as a stock boy at A&P Supermarket. After I graduated form the University of Wisconsin with an MFA in 1967, I taught at Milton College Milton, WI. for eight years. I hated teaching and quit working as a teacher and went to New York City to be an artist. I showed my slides to galleries; lived in a loft with girlfriends and a refrigerator; showed my art in group and solo shows at galleries and museums. I showed for the last time a Phyllis Kind Gallery NYC in 1985. I was driven to boredom with art and I was a slave to poverty, so I started a stretcher and art services company – Center Valley Inc. (CVI) in 1985. I retired in 2010 from CVI.
One day in the summer of 2012 I was walking from house to barn in our house in upstate NY , when I was hit on the head by a art meteorite from another universe . I started painting again that day. I had to paint and draw. I could not breathe and as I painted , stuff started coming out of my head and on to the canvas. It was like I had to pee and held it for 25 years and without warning it all started coming out. What a thing to have happen to you on a summer day.
I paint what I was and what I am. I have always worn khaki paints, boxer shorts, blue shirts and  top siders.  I had red hair and big feet and always wished I had a friend that look just like me(not a twin); a friend that lived parallel to me. Like a mirror and not a shadow . He would be very smart in school, spell all the words right and add and subtract and speak Latin. His parents were scientists that discovered how animals talk and how they could read peoples minds. I don't paint ideas or dreams or visions.  I paint and draw what my parallel tells me to do. He does not talk to me, (I am not crazy) he squirts feelings into my eyes, and they enter my body. Each painting is a squirt of joy that wets the canvas. It drys and dies to make room for a new painting. I start again, and as long as my parallel is with me, and we work together, and, we do not grow old.
I live in NYC and Oaxaca, Mexico.
Fed Escher