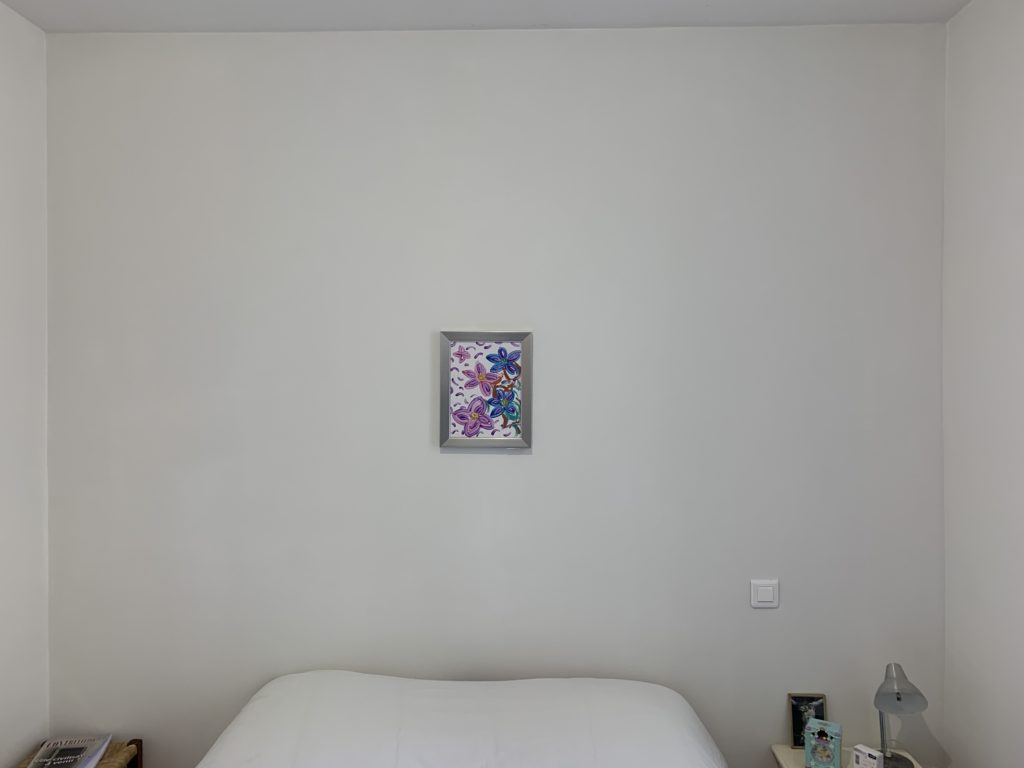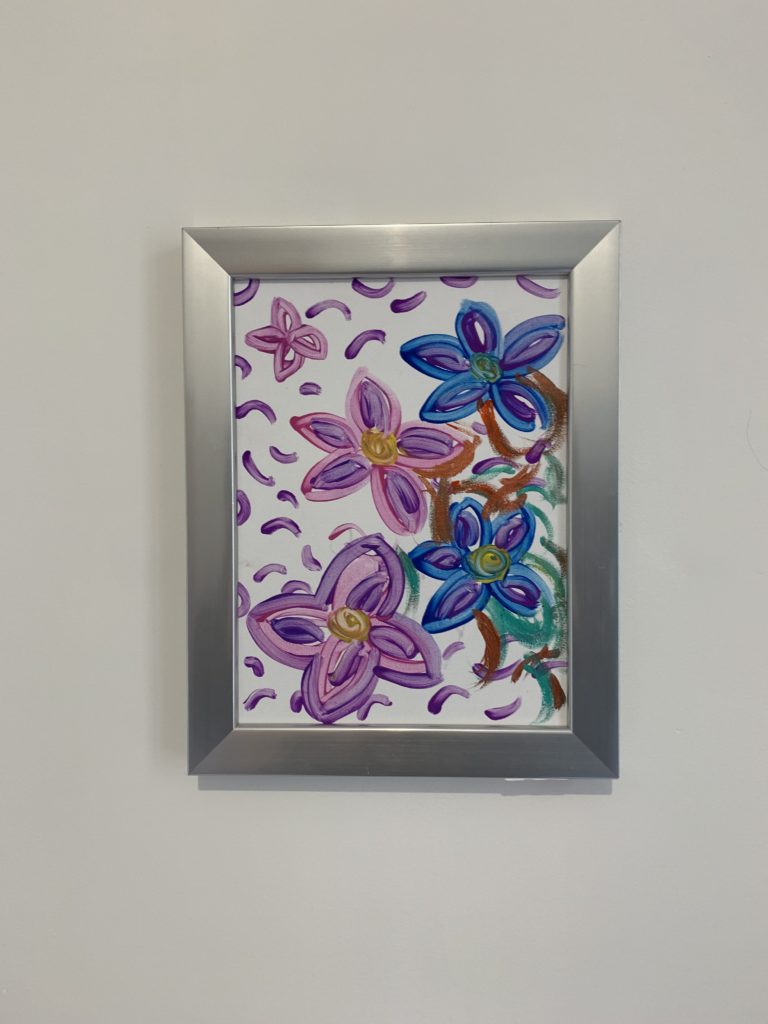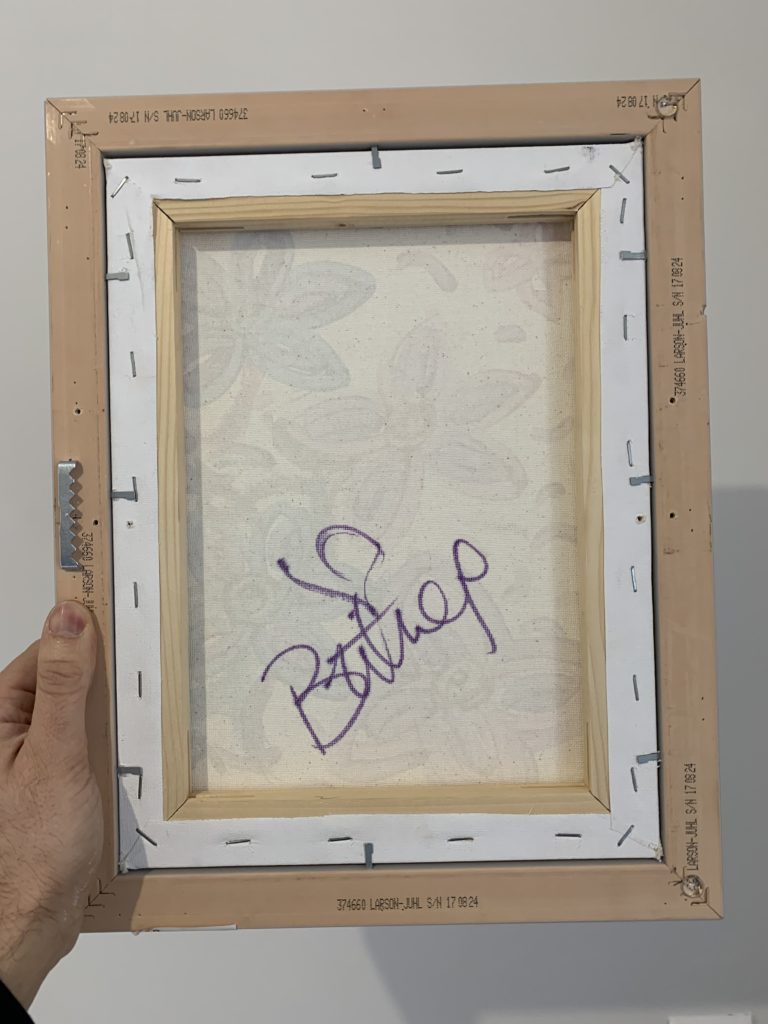 🤓😜💋💅🏻👩‍🎨🎨👯‍♀️👙👛👒👠🦄🦋🐠🌹💥💥
Britney Spears
(sans titre)
acrylique sur toile
29,2 x 20,3 cm
peinte en 2017
signée au dos : Britney
Provenance : Succession Robin Leach (Clars Auction Gallery, sale 616, 16 novembre 2019) ;
Collection de Robin Leach – Vegas Cares, The Venetian, Las Vegas, 5 novembre 2017
🤓😜💋💅🏻👩‍🎨🎨👯‍♀️👙👛👒👠🦄🦋🐠🌹💥💥
L'oeuvre sera mise en vente au profit d'oeuvres de charité du Figaecois.
🤓😜💋💅🏻👩‍🎨🎨👯‍♀️👙👛👒👠🦄🦋🐠🌹💥💥
Britney Spears (née en 1981, Mc Comb, Mississippi, Etats-Unis d'Amérique), chanteuse et danseuse, elle a changé la face de la pop adolescente en 1998 avec son premier titre : « …Baby One More Time », elle est depuis restée sous le feu des projecteurs. Britney Spears a vendu près de 150 millions d'albums dans le monde, et a obtenu, depuis 2013, un succès monstre avec son spectacle en résidence à Las Vegas : Britney : Piece of Me. En 2020, The Zone, lieu inspiré de son univers artistique, ouvrira à Los Angeles, sa ville de résidence.
🤓😜💋💅🏻👩‍🎨🎨👯‍♀️👙👛👒👠🦄🦋🐠🌹💥💥