16 septembre – 28 octobre 2017
vernissage le 16 septembre, de 18h à 21h
privilege.amaliaulman.eu/atchoum.html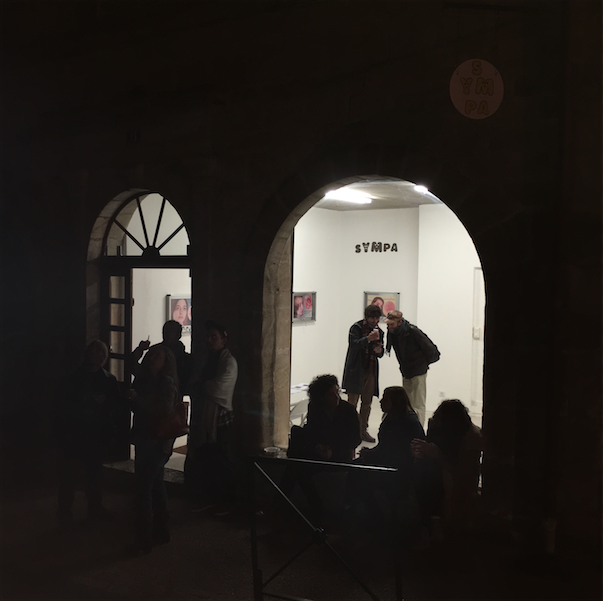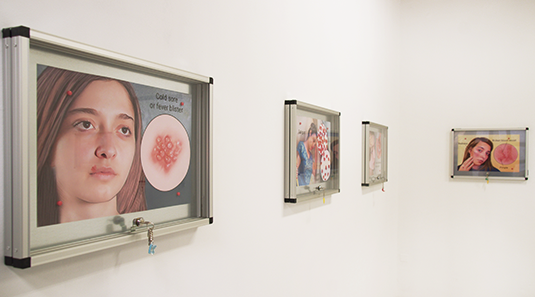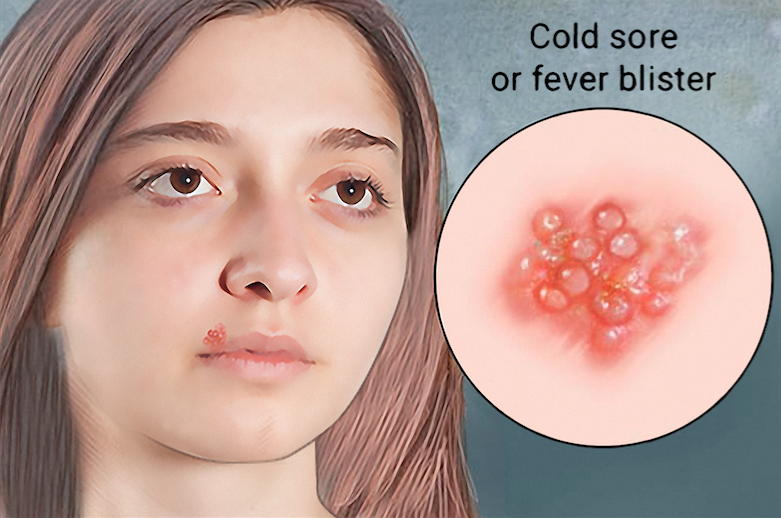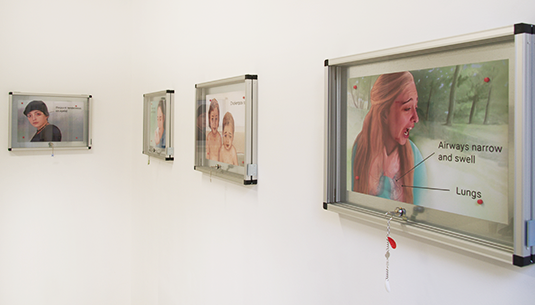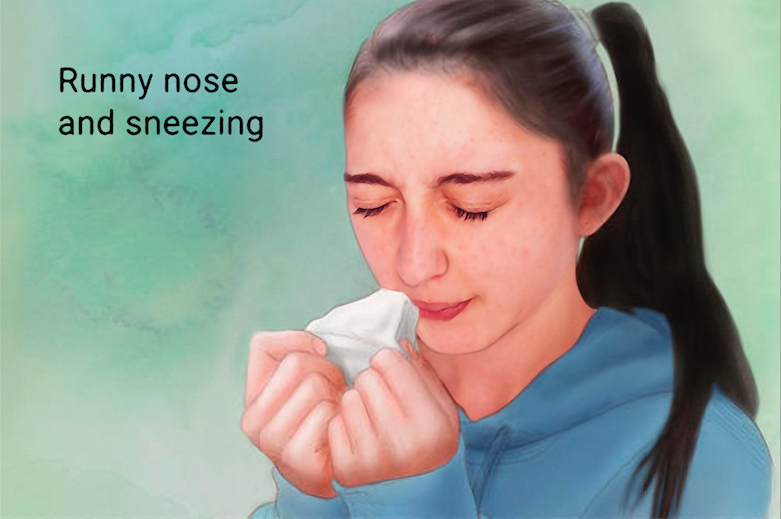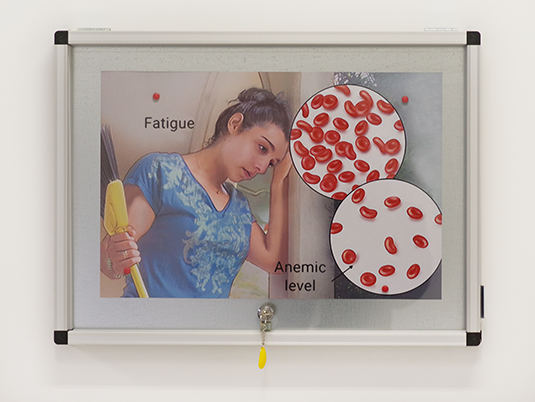 Anaemia, 2016
Enclosed display cabinet, magnets, keychain.
48×65 cm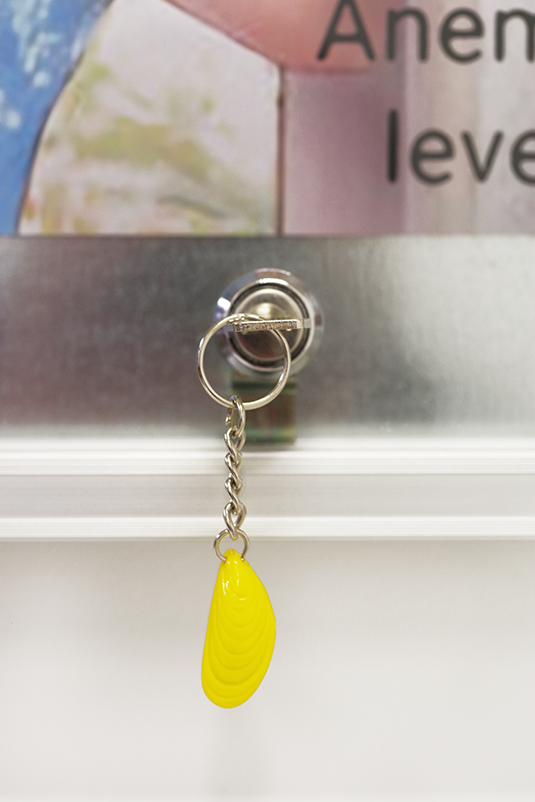 Anaemia, 2016
Keychain detail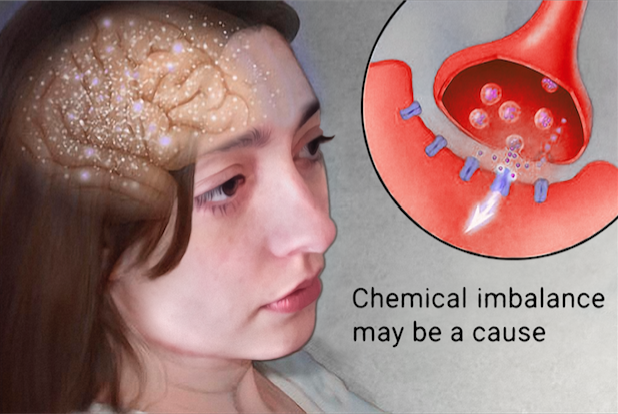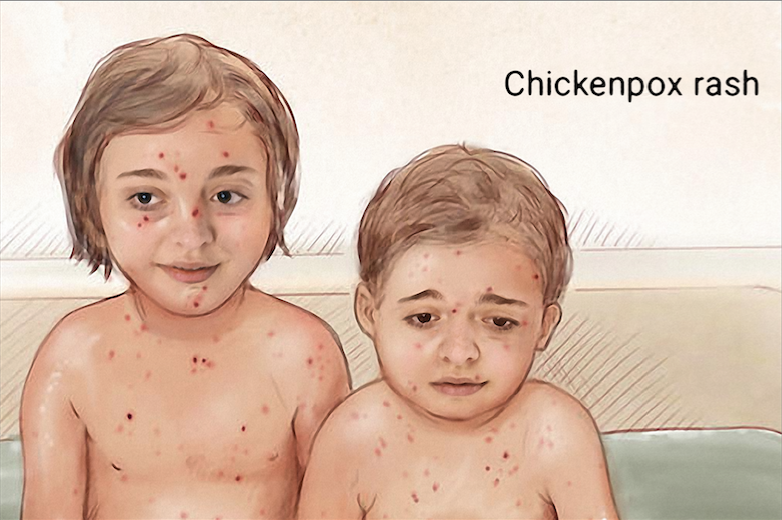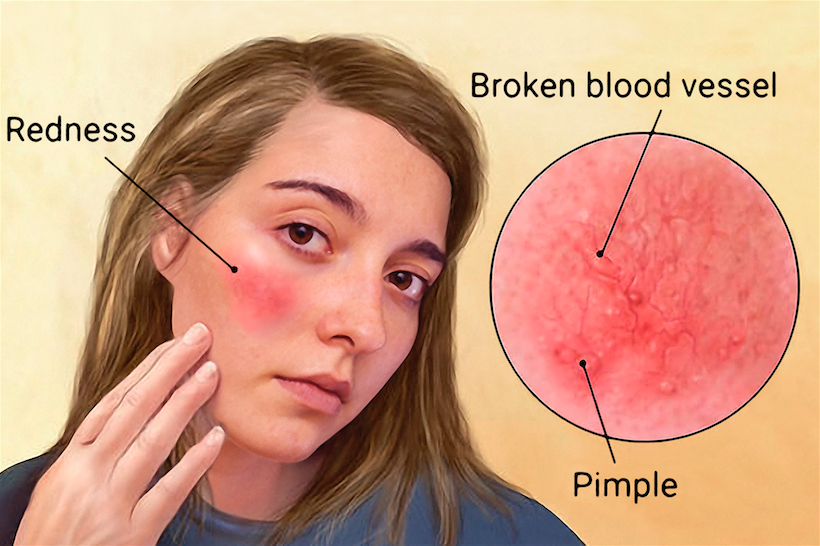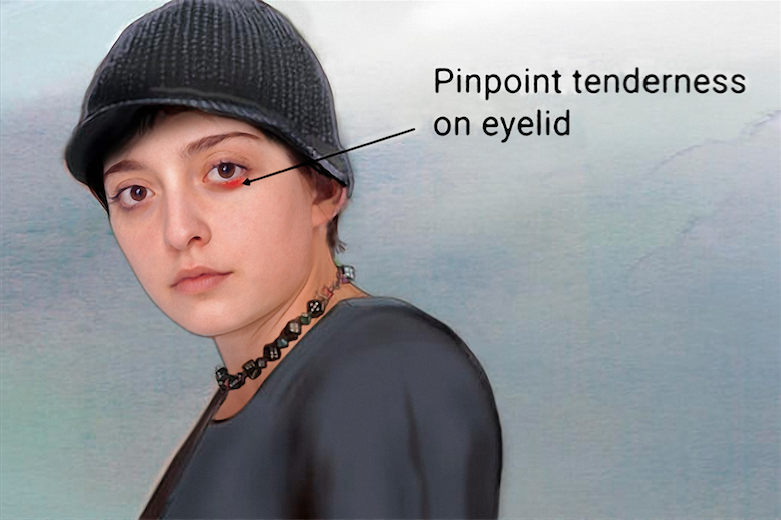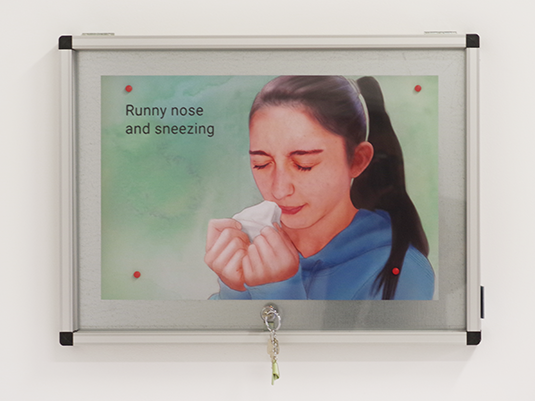 Cold, 2016
Enclosed display cabinet, magnets, keychain.
48×65 cm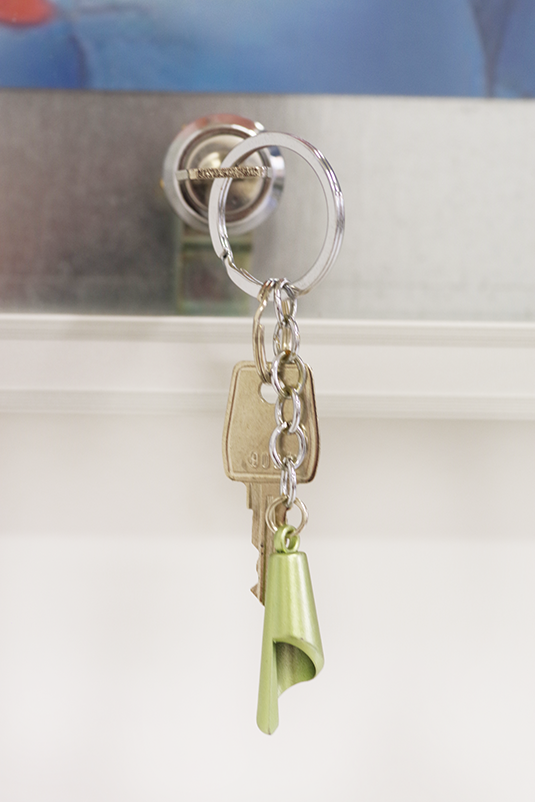 Cold, 2016
Keychain detail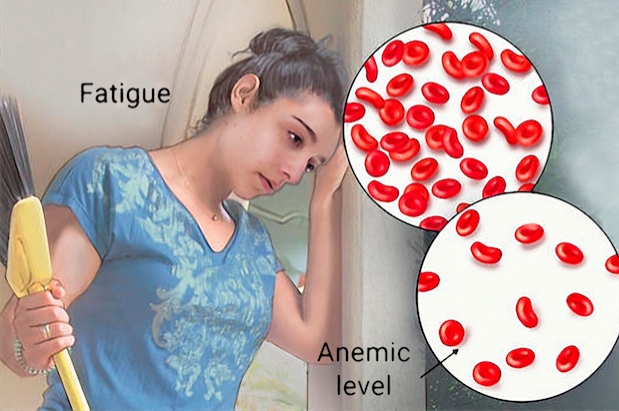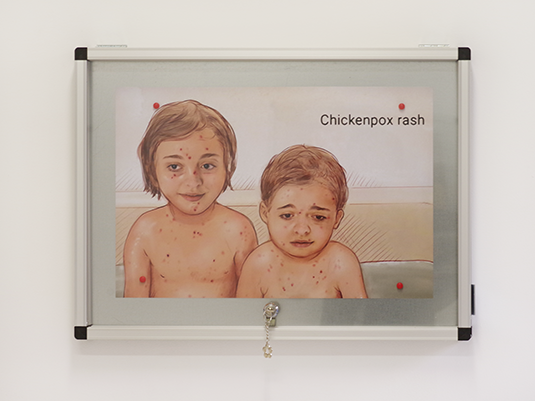 Chickenpox, 2016
Enclosed display cabinet, magnets, keychain.
48×65 cm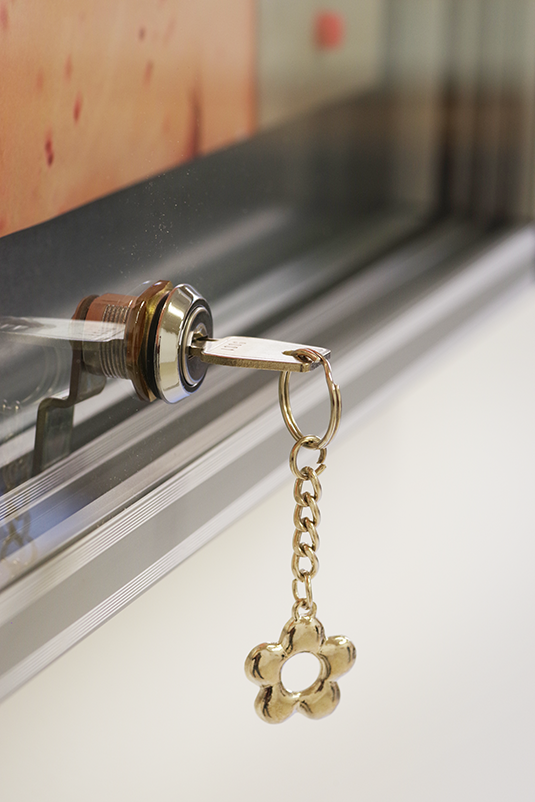 Chickenpox, 2016
Keychain detail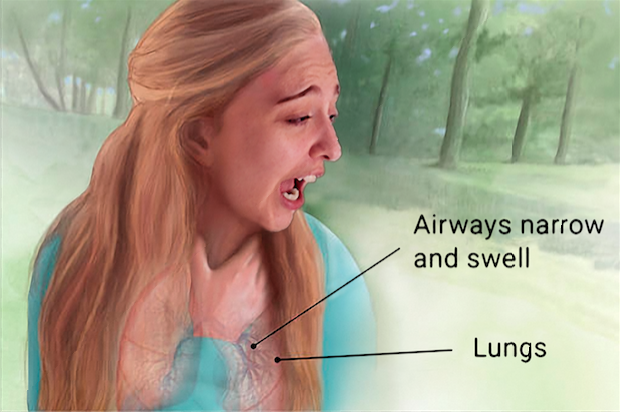 privilege.amaliaulman.eu/atchoum.html
En cette rentrée mouillée, Amalia Ulman se démultiplie dans une série d'images choisies sur le site wikiHow.com. Présentées dans des vitrines évoquant la prévention santé en milieu professionnel et scolaire, les œuvres d'Atchoum ! nous rappellent toutes ces maladies bénignes qui nous sont familières. Mais nous craignons tellement ces milliards de bactéries qui nous habitent, que nous courrons nous informer de la nature du moindre bouton en interrogeant l'Internet.
Alors, soudainement, le visage d'Amalia se retrouve pris par un quinte de toux aiguë, son corps anémié recherche le soutien d'un mur, un bouton de fièvre fait irruption au bord de sa lèvre tandis qu'un petit orgelet la fait souffrir en silence.
Amalia Ulman est née en 1989 à Buenos Aires, en Argentine ; elle habite et travaille à Los Angeles. Artiste reconnue pour son travail à travers les réseaux sociaux, où elle se met en scène sur son compte Instagram, @amaliaulman, Amalia a récemment présenté les expositions personnelles suivantes : Monday Cartoons (Munich), Intolerance (Buenos Aires), Labour Dance (Londres), Stock Images of War (New York). Elle a participé à de nombreuses expositions de groupes depuis 2012, entres autres à la prestigieuse Tate Modern de Londres ; chez M WOODs à Pékin ou à la Monnaie de Paris.
#  #  #
As we're all back to our schools, Amalia Ulman can been seen in a set of images picked on wikiHow.com. Exhibited framed in vitrine noticeboards, a clear nod to health prevention in offices and schools, the works presented in Atchoum ! reminds us of those familiar diseases, minor ones. But as we fear so much those billions of bacterias that lives upon us, we can't help to rush on the Internet in order to get some informations about the smallest pimple.
Then, suddenly, Amalia's face is deformed by a coughing fit, her body is drained by anaemia and looks for rest on a wall, a cold sore burst on her lip and she is suffering in silence from a small stye.
Amalia Ulman was born in 1989, in Buenos Aires, Argentina; she lives and works in los Angeles. Amalia gained institutional recognition for her art based on social medias; she used to stage a continuous artistic performance on her Instagram account, @amaliaulman. Amalia recently presented the following solo shows: Monday Cartoons (Munich), Intolerance (Buenos Aires), Labour Dance (London), Stock Images of War (New York). She took part in numerous group shows since 2012, most notably at the prestigious Tate Modern in London; at M WOODs in Beijing or at La Monnaie de Paris.